Tag archive for seed funding
July 20, 2018
Channels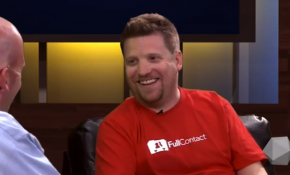 Full Contact co-founder and CEO Bart Lorang explains the down and dirty of raising money after the startup's epic rejection by 126 investors.

Venture capital firms anted up $618 million to Colorado startups last year. Now, State House Minority Leader Mark Ferrandino is aiming to help state university research labs get a piece of the…

ICOSA facilitates dynamic cooperation, partnerships and assistance among individuals, businesses, communities, governmental bodies and educational organizations to help foster growth and change. Follow ICOSA online, on Twitter, like us on Facebook and watch us on YouTube.
Journalist. Rabble-rouser. Stanford Knight Fellow. Crowdsourcing enthusiast. Thrifty bon vivant. Follow me at @tekhneCO