Tag archive for Full Contact
July 20, 2018
Channels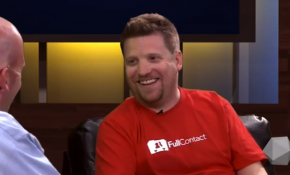 Full Contact co-founder and CEO Bart Lorang explains the down and dirty of raising money after the startup's epic rejection by 126 investors.

If at first you don't succeed, try, try again. Or, if you're Bart Lorang, try 126 more times.

ICOSA facilitates dynamic cooperation, partnerships and assistance among individuals, businesses, communities, governmental bodies and educational organizations to help foster growth and change. Follow ICOSA online, on Twitter, like us on Facebook and watch us on YouTube.
Unicorn lover and player hater. Total adventure junkie. I take on content that needs a little help and give it the push it needs to reach new heights. Yup, I'm a word sherpa. I carry my weight in words at Gum in My Hair. Want something a little lighter? Follow @dulcedementia.